Italian espresso mocha or latte with traveler mug.
This treat stays hot 4 hours! We team it with 2 fresh roses and deliver it anywhere in the city!
Muffin made locally here in Portland! We make this special treat in our coffee shop located right behind our floral shop. We have 3 local businesses all located on the same city block! Our bakery delivery, coffee shop and floral shop. This is truly a unique gift central. Team this with pastries or cake and make it a unique one of a kind delivery.
As Shown Latte

PFS-2050

As Shown Mocha

PFS-2050

As Shown Hot Tea

PFS-2050

As Shown Americano

PFS-2050

Caramel

PFS-2050

Chai

PFS-2050

Hot Tea

PFS-2050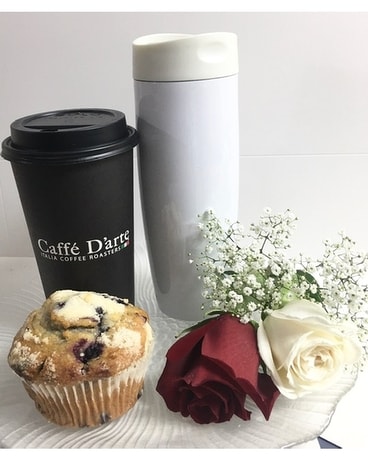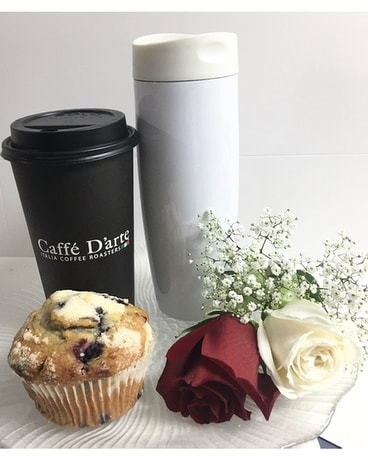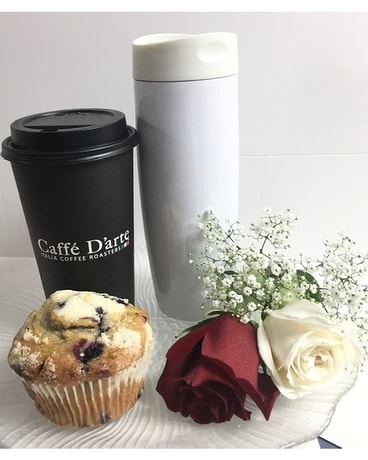 As Shown Hot Tea - $27.95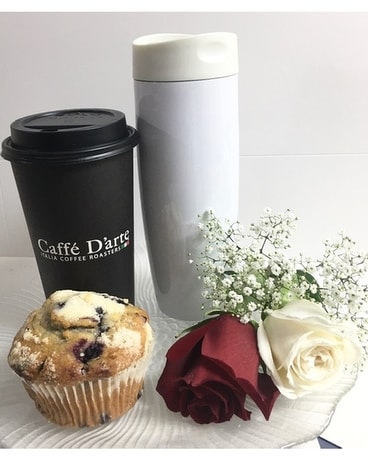 As Shown Americano - $27.95